Medical School Admissions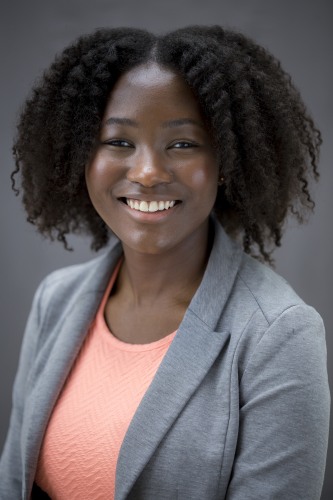 Esther Henebeng was born at Brown-affiliated Women & Infants Hospital and has stuck close to Providence most of her life. But it was the six months she spent in Ghana, her family's ancestral home, as an undergraduate that ignited her interest in medicine.
Through the Ghana Health Service, EB helped medical professionals with patient care and took part in outreach programs, weighing infants and providing families with low-cost formula. Since then, she says, "I have been drawn to projects that involve community outreach and education because I believe this is an important way to empower others."
After graduating from Northeastern University as a behavioral neuroscience major and international affairs minor, EB was a clinical research assistant for two years at the Bradley Hasbro Children's Research Center, developing digital interventions to prevent risky adolescent behaviors while refining her community engagement skills with vulnerable populations.
That experience has been key to her many leadership activities, which include teaching sex ed to seventh-graders, caring for uninsured patients at the Rhode Island Free Clinic, and mentoring high school and undergraduate students who identify as underrepresented in medicine. An aspiring pediatric dermatologist, she's working to expand resources and reduce disparities in the field through the Skin of Color Community Series she helped create.
While med school is as stressful as EB expected, she's able to decompress by exploring Providence's restaurant scene and taking long bike rides. Most importantly, she finds comfort in Brown's "supportive environment," she says. "I have met amazing mentors who remind me not to be afraid of failure, because it is part of the road to success."